Attorney Jay H. Bernstein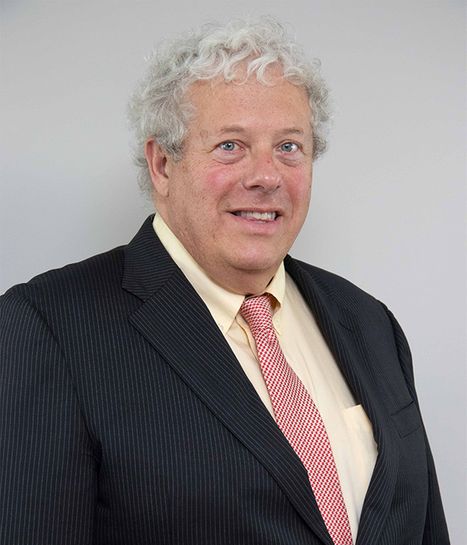 Jay H. Bernstein
Jay H. Bernstein manages the workers' compensation practice of the firm. His practice also includes Social Security Disability law. Mr. Bernstein is licensed to practice law in New Jersey, Pennsylvania, and Washington D.C.
Mr. Bernstein, who has practiced for over 30 years, has represented thousands of injured workers throughout New Jersey, and has been certified by the Supreme Court of New Jersey as a Certified Workers' Compensation attorney, a distinction held by less than 5% of attorneys throughout the State. Mr. Bernstein has taught and lectured on NJ Worker's Compensation, Federal Social Security Laws, and Medicare before the National Business Institute.
Prior to joining Kirsch, Stone & Morgan, Mr. Bernstein clerked for the Israeli Ministry of Justice, the US Congress, and the US ARMY JAG Corps.
Mr. Bernstein is a founding member of the NJ Bar Association "Mass Disaster Legal Response Program," which has served families of the 9/11 terror attack and hurricane victims. He was commended by three NJ Governors and the NJ Supreme Court Chief Justice, D.T. Poritz, for his services.
Mr. Bernstein is an avid legal writer, having been published in numerous legal publications and newspapers, including the Star Ledger, New Jersey Law Journal, and Rutgers Law Record. He also testified before the New Jersey Senate Labor Committee Meeting on reforming Workers' Compensation laws to increase benefits for injured workers.
Publications:
"A Failed System of Health Care Delivery: The Workers Compensation System in New Jersey." (Law Review) (28 Rutger L. Rec. 3, 2004)
"Workers Compensation System: The Failed Delivery of Health Care" New Jersey Lawyer, (13 NJL 285)(2004)
"Handling A Social Security Disability Case- Continuing Legal Education for Professionals" (NBI Institute, Copyright 2011)
"It's Time for a Mandatory, State ordered Covid-19 Vaccine Mandate in N.J." (Special to the USA Today Network and Star Ledger Guest Columnist, July 2021)
"ABA responds to Superstorm Sandy with a reinforced disaster response plan" by Richard Acello, interview with Jay H. Bernstein. (ABA Journal March 1, 2013)
"Colonial Legislation and Human Rights: The Israeli Response to the Intifada." (International Practitioners Notebook, Columbia University School of Law, Dec. 1989).
We Want to Hear from You
Give us your contact information and a case description for an immediate response!
Hablamos Espanol | Falamos Portugues